Why Stillwater Was Created
Stillwater Branding & Design is a division of The Marketing Shop, a marketing company of 20 years. Stillwater's primary focus is working with companies looking for help with branding beyond just logo design. Our goal is helping you do things right the first time. We are a team of experienced, passionate, and attentive graphic designers ready to help your business grow and develop your brand. We offer a wide array of branding services from printed materials to digital marketing, and much more. While we're not the biggest marketing and branding company, being big isn't our goal. Instead, we think it is essential to handle each client with the individualized attention they deserve.
Vicky Winkler-Sawgle, Owner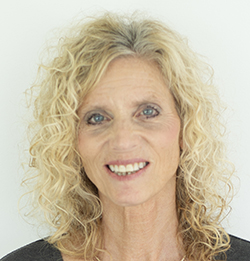 I am Vicky Winkler-Sawgle, and I have worked in the field of marketing for many years, except for a brief break in my career to serve in the Peace Corps in 1995 as a micro business consultant. I worked for General Motors for 11 years and helped launch the Saturn vehicle. I worked for New Horizons Rehabilitation Services for five years, in the role as their Director of Marketing. I received my Bachelor's Degree in Marketing Management from Kettering University and my Master's Degree in Business Administration from Oakland University. I am also an adjunct Professor of Marketing.
When I am not busy working or teaching, I love the outdoors! Living on a small Michigan lake, in the summer, I love to ski, kayak, and swim. In the winter, I enjoy snowshoeing, cross-country and downhill skiing, and ice skating. I have always enjoyed traveling and have a bucket list of places to travel to! I checked one trip off my bucket list in 2022– I traveled to Peru and hiked the Inca Trail to Machu Picchu with my daughter. I see many more adventures in my future!